Physician Profiles
---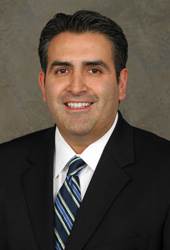 Gabriel Lopez, M.D.

Dr. Gabriel Lopez was born and raised in Houston, Texas. He graduated Cum Laude from Texas A&M University, College Station with a Bachelor of Arts in 1996. He received his M.D. from the University of Texas Medical School in Houston in 2000. He completed his residency in Anesthesiology at Loma Linda University Medical Center in California in 2004. He then completed a Pain Medicine Fellowship at the University of Texas Health Science Center in San Antonio in 2005. Dr. Lopez is certified by the American Board of Anesthesiology in both Pain Medicine and Anesthesiology.
Dr. Gabriel Lopez is a member of numerous professional medical societies, including the American Society of Interventional Pain Physicians, American Society Regional Anesthesia & Pain Medicine, International Spine Intervention Society and Texas Pain Society. He is a speaker for various societies on the topic of Pain Medicine. Dr. Lopez is also actively involved in pain research and clinical trials. Dr. Gabriel Lopez is fluent in both English and Spanish.

Dr. Lopez is adjunct faculty with the UTHSC Pain Program and actively involved in teaching Pain Fellows. He has a special interest in Spinal Cord Stimulation, Minimally Invasive Lumbar Decompression, and US-guided procedures for pain. He is a speaker for Pfizer and Faculty for St. Jude Neuromodulation and Vertos MILD. Dr. Lopez helps train pain fellows in the use of neuromodulation and has helped co-author a paper in the Journal of Neurosurgical Review titled "Minimally Invasive Lumbar Decompression for Spinal Stenosis."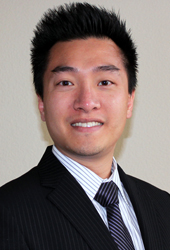 Li-Herng (Eric) Liu, MD

Dr. Liu received his medical degree from Wake Forest University School of Medicine in North Carolina. He did his residency in Anesthesiology and his fellowship training in Pain Medicine at The University of Alabama in Birmingham. He is a Board Certified Anesthesiologist and Board Certified in Pain Medicine.